Preferred Vendors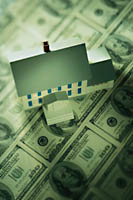 If you're like most buyers, a home is the most expensive purchase you'll ever make, and you'll probably need referrals to some of my trusted vendors.
These are the people I deal with on a daily basis.
Lender
Statewide Mortgage, Kelly Forkner 812-599-4816

Click Here To Apply Select Kelly Forkner.
Commercial: German American Bank, Anthony Brandon 812-273-5549
Home Inspector
National Property Inspections, Paul Davis 812-599-3008
Termite Inspector
Insurance Company
Title Company
Surveyor
---
Mortgage Payment Calculator & Amortization Table
This calculator will help you determine what your mortgage payments will be based on purchase price, interest rate and mortgage term, as well as other factors. The amortization table shows what the interest and principal payments will be over the term of the mortgage.